The perfect holiday sip.
Can anyone else believe how fast time has flown by?? We are already headed into July Fourth weekend and I am scrambling to get everything together before we jet off to the lake for a couple of weeks. As I prepare for our 4th of July festivities I am putting together the perfect menu to serve to our guests by the lake. You can't get much better than this Blueberry Lemonade 4th of July cocktail! Made with mint and blueberry ice cubes, this is the perfect sip to enjoy with a delicious BBQ meal.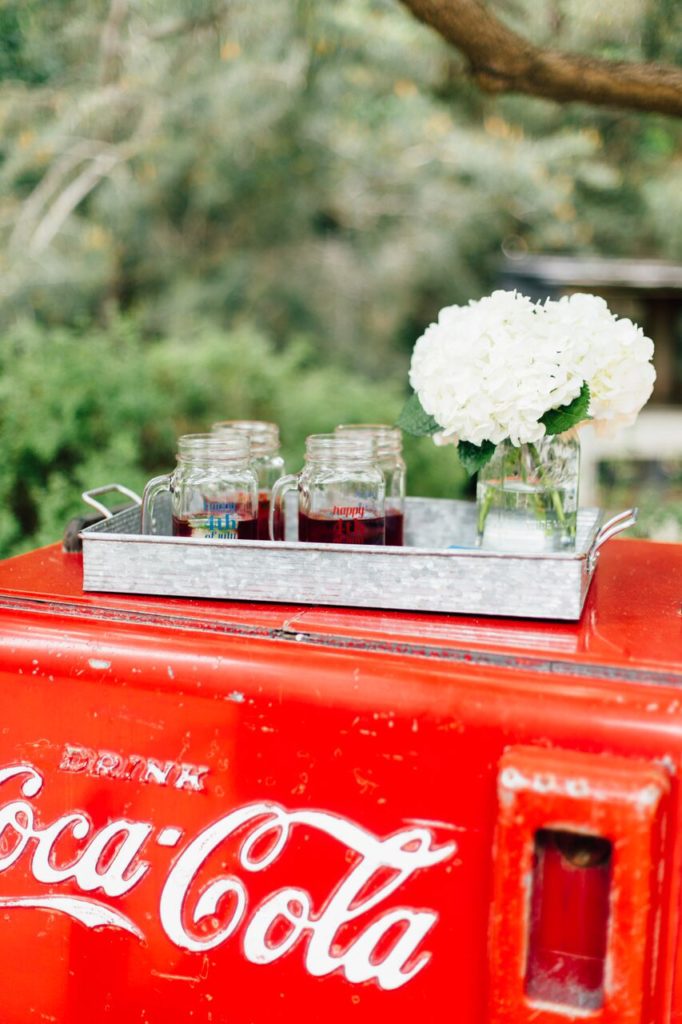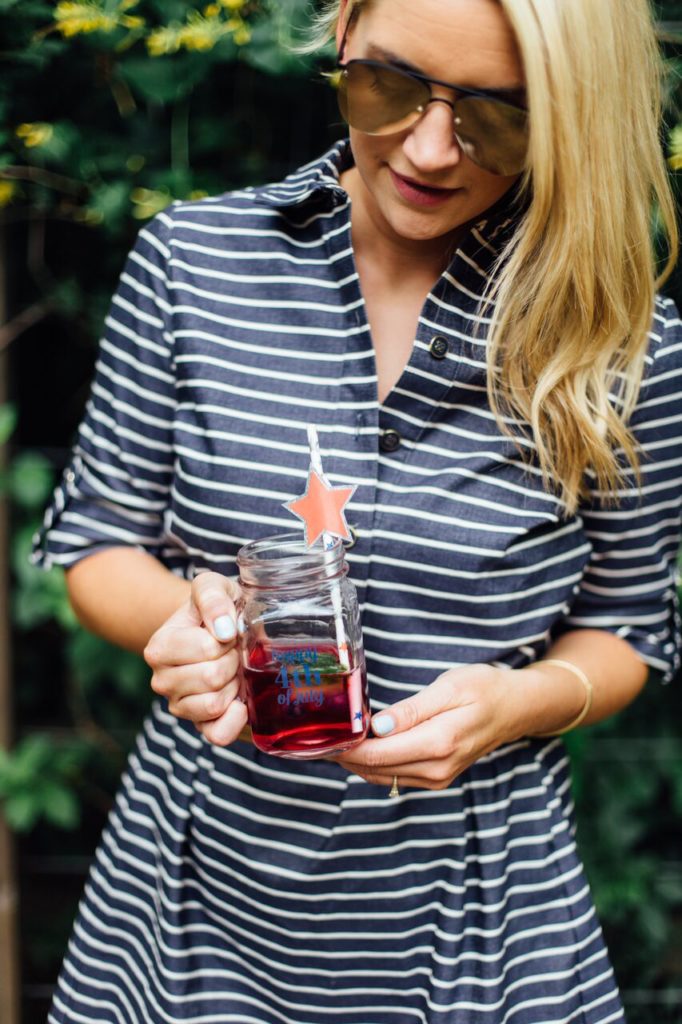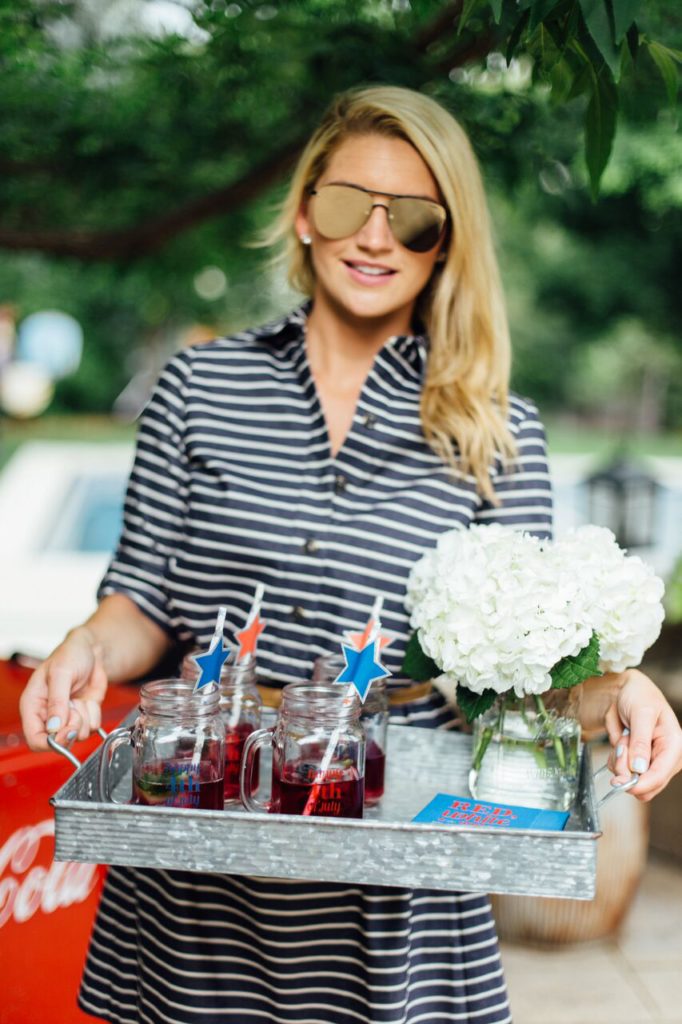 Ingredients
Blueberry Syrup:
4 cups fresh blueberries
1/2 cup sugar
1 lemon, juiced
Lemonade:
6 cups sugar
24 lemons, juiced
Vodka
Ice Cubes:
Directions
For the ice cubes: Add 2 – 3 mint leaves and 3 – 4 blueberries to each ice cube tray then top off with water. Freeze for up to 4 hours or more.
For the blueberry syrup: Put the blueberries, sugar and lemon juice in a saucepan. Bring to a boil, stirring constantly, then reduce the heat and simmer until thick, 20 to 25 minutes. Strain the blueberries through a fine-mesh strainer, pressing to get all the liquid out, then place the liquid in the fridge and chill until cold (or place the pan in a bowl of ice to chill down fast).
For the lemonade: Mix the sugar with 6 cups of tap water and stir until the sugar is dissolved to make a simple syrup. Pour the lemon juice into a large vat. Pour in three-quarters of the simple syrup and 8 cups of water (give or take). Add the blueberry syrup, stir it around and then give it a taste. Add more simple syrup if it needs sweetness, or more water if it needs dilution.
To serve: Add 1/4 cup vodka to each glass. Add the blueberry lemonade and top with the ice cubes.
Photos by Pure Lee Photography
Special thanks to J.McLaughlin for sponsoring this post. 
SHOP THE POST
All party supplies from Swoozies!