Happy Friday!
Featured 4th of July Products
Whatever your weekend plans are to celebrate the 4th, I highly recommend they include La Terra Fina greek dip. This delicious dip is the perfect pairing to a delicious barbecue meal! Serve with cut up vegetables and crackers as an appetizer for guests to munch on while you are working the grill.
My favorite includes their line of dips made with Greek yogurt, which are only 50 calories per serving and add a bit of zing to everything from vegetables and chips to salads and wraps! Crafted in small batches using only clean ingredients, their gourmet flavors (Spinach & Parmesan, Spinach & Kale, and Spinach, Artichoke & Parmesan) are tasty when served hot or cold, for a quick snack or at the center of the table for summer entertaining.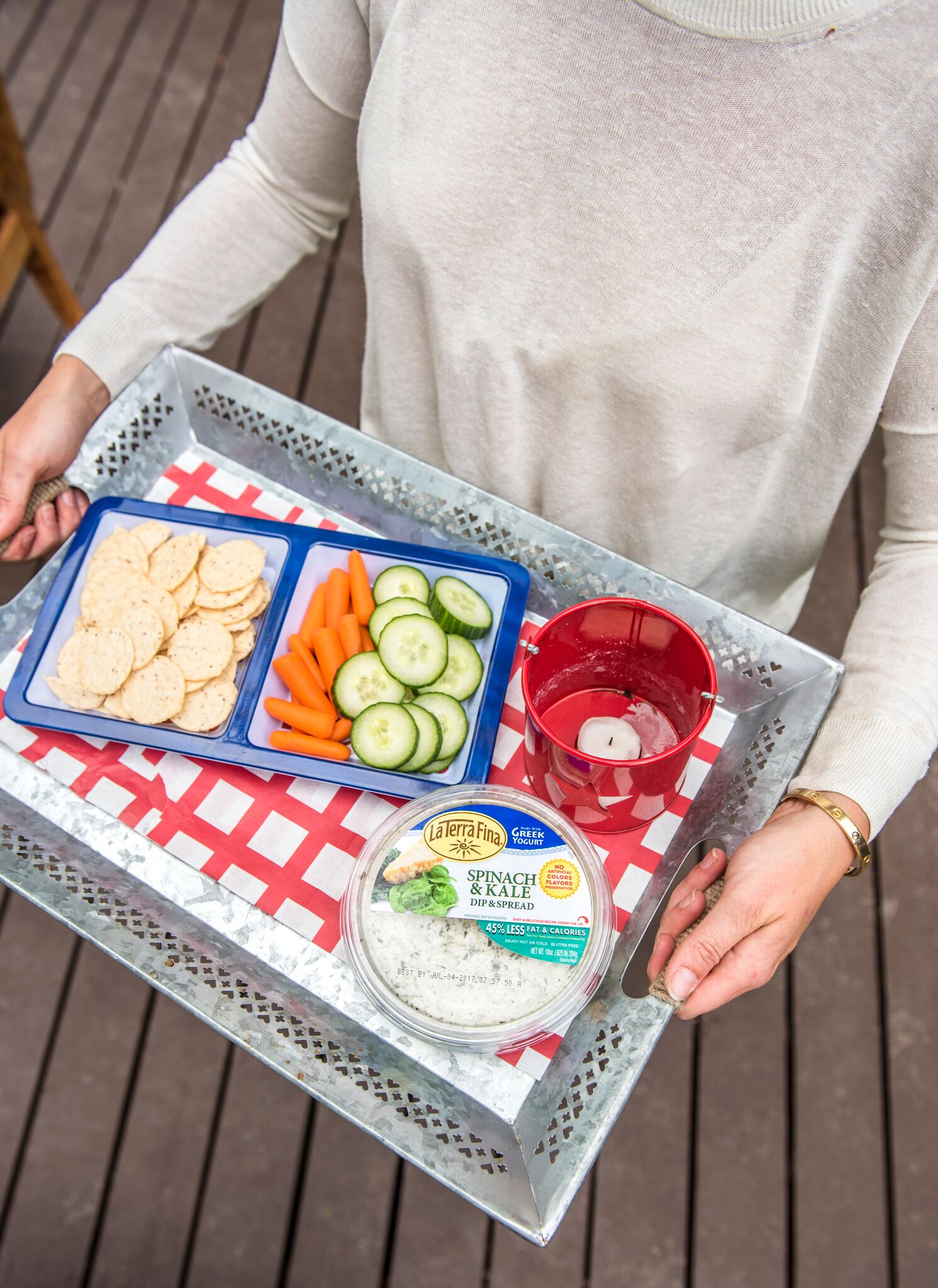 When setting your fourth of July themed table there are a few simple touches that will make all the difference! A red white and blue napkin ring on simple white plates adds a "4th" flare. I am a huge fan of paper straws! However, f they sit in a drink for too long they will get soggy, so make sure to put them in as soon as you are serving your signature cocktail to your guests.
Simple blooms go a long way. For this table setting I chose to keep the blooms simple and small so that the food could also fit on the table. My favorite thing about the 4th is that everything gets served family style!
What is your favorite 4th of July tradition??
SHOP 4TH OF JULY ENTERTAINING ESSENTIALS
Special thanks to La Terra Fina for sponsoring this post.