It's cocktail hour!
Another gorgeous fall friday over here on the blog! I have THE perfect fall-esq cocktail for you to whip up for the weekend! For my non whiskey lovers, try this recipe with vodka and apple juice! This is the perfect cocktail to make pre thanksgiving dinner with appetizers. Dinner? I am one of those that's family has thanksgiving DINNER! Something I will never understand is having thanksgiving dinner at 2pm… Anyone of ya'll have thanksgiving at dinner time?
Hope everyone enjoys their weekend!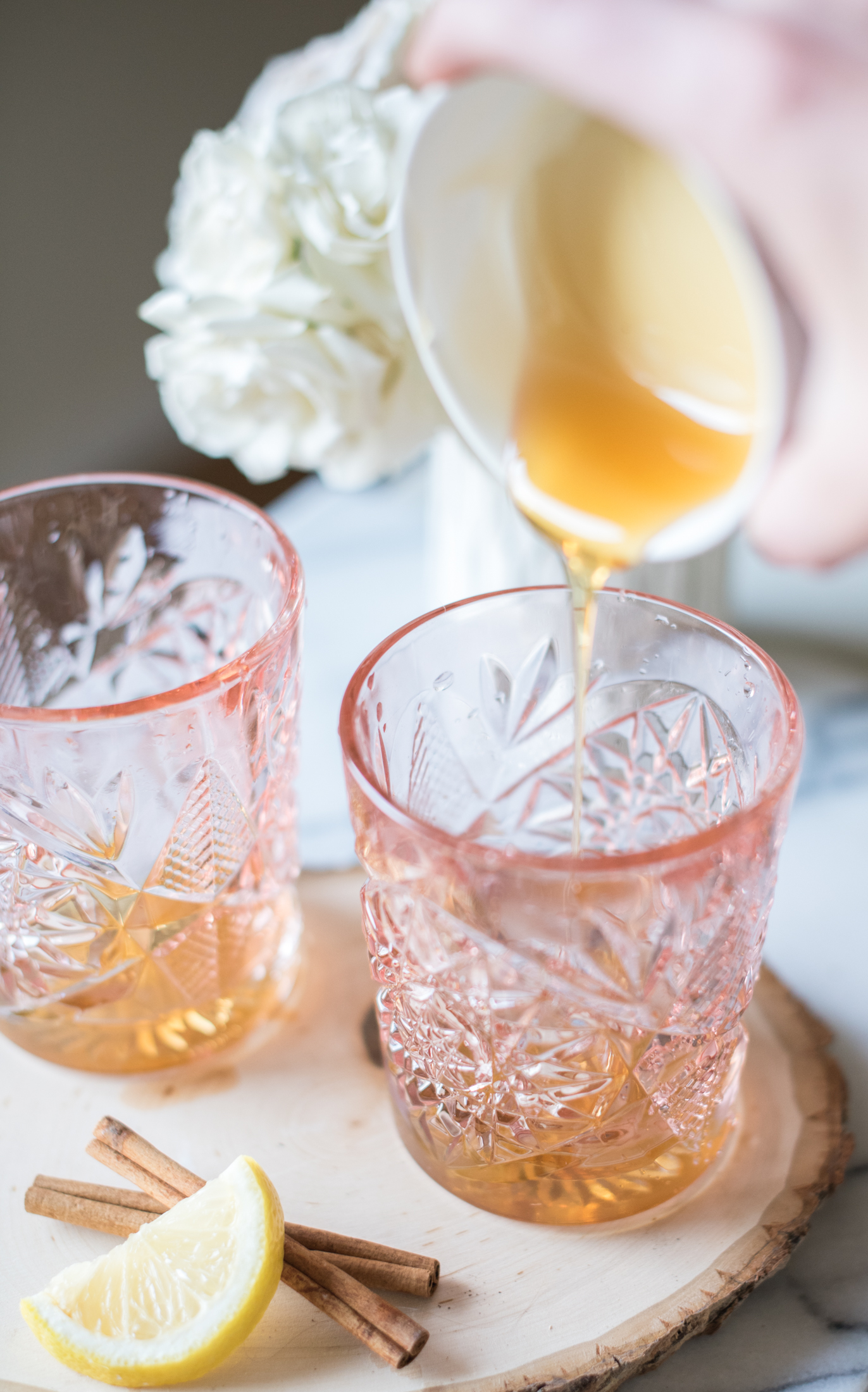 ---
Apple Pie Cocktail
INGREDIENTS
4 oz Whiskey
1/4 oz apple cider vinegar
4 oz caramel
1 oz fresh squeezed lemon juice
1 egg white (optional)
apple slices, to garnish
cinnamon sticks, to garnish
DIRECTIONS
In a cocktail shaker, combine whiskey, apple cider vinegar, honey, egg white, and lemon juice.  Fill shaker 2/3 full of ice.  Stir for 10-15 seconds to chill drink.  Strain ice.  Serve cocktail with new ice.  Garnish with sliced apples and cinnamon sticks.
---
SHOP MY FAVORITE COCKTAIL GLASSES