I am beyond excited to be sharing this special day with you!
I was so lucky to have another bridal shower hosted by my two MOH's in Denver a few weeks ago! I have a lot of friends and family living in Colorado so it was so fun to gather with all of these people to celebrate! We decided to make it an evening cocktail shower with delicious foods from Olive + Finch and endless rosé and champagne! It was so much fun doing a shower at cocktail hour instead of a brunch! Things felt a little more relaxed and there is less guilt about how much you drink!
My darling matron of honor, Mallory, decorated the entire space with everything PINK! My favorite color! Can we talk about this pink velvet couch from Yonder House?? Eye Swoon! Mallory also did all the florals which were beyond stunning. The whole feel and vibe of the party was everything I could have ever asked for!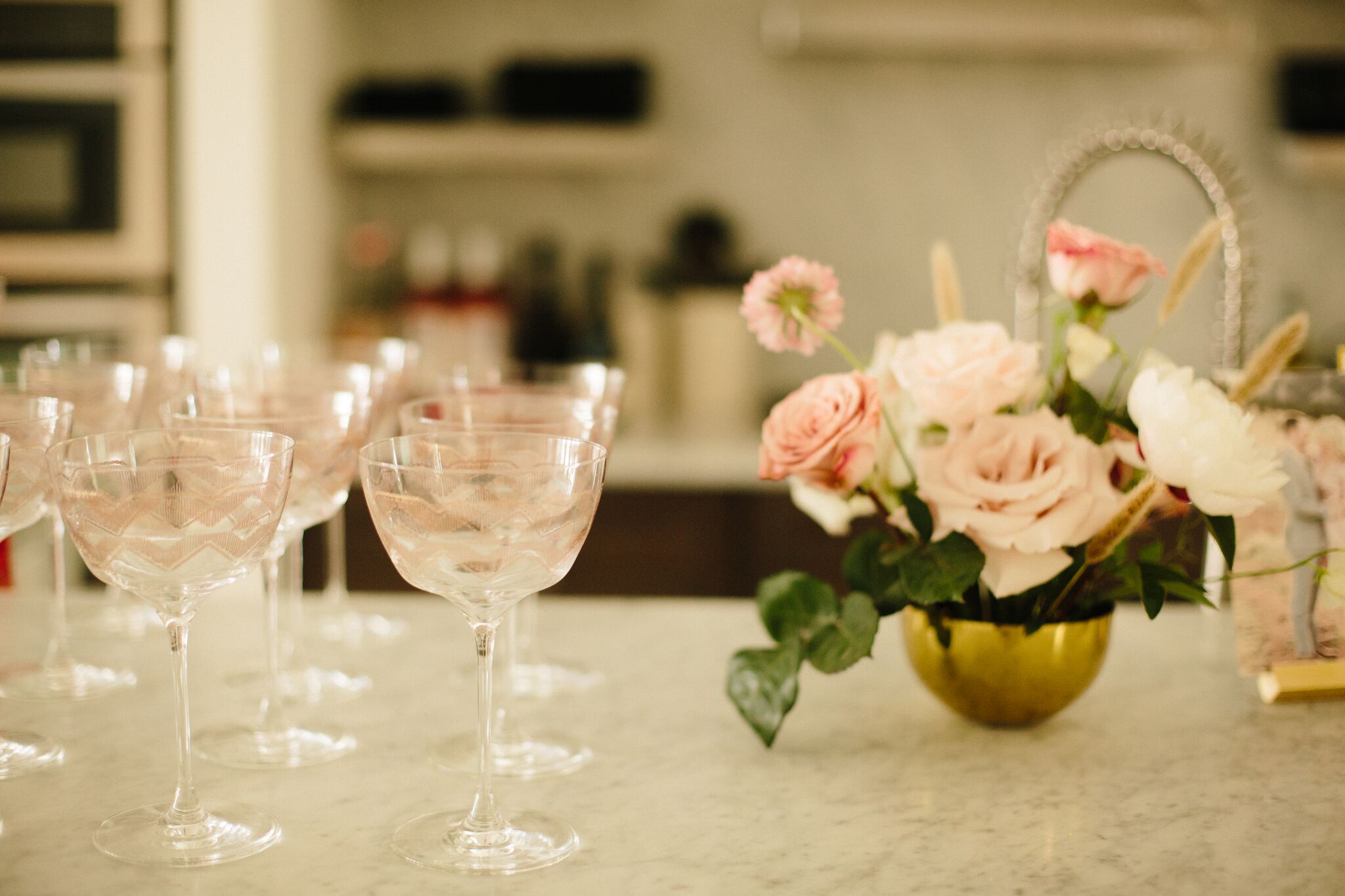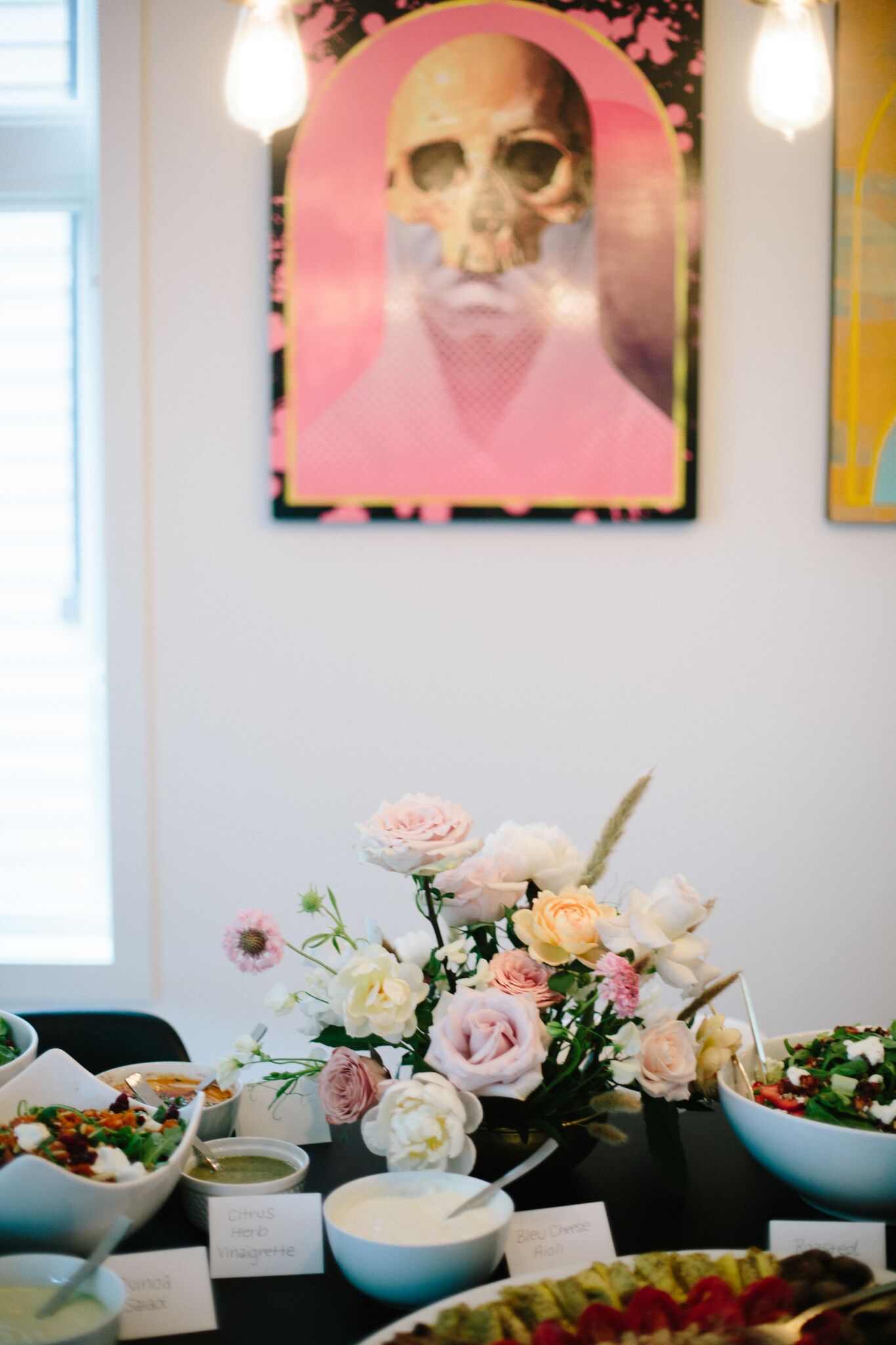 Another favorite touch to the decor was all the printed photos from Artifact Uprising! I loved having photos of memories with all of the guests, my bridesmaids and Jeremy and I around the space. It gave such a personal touch to everything!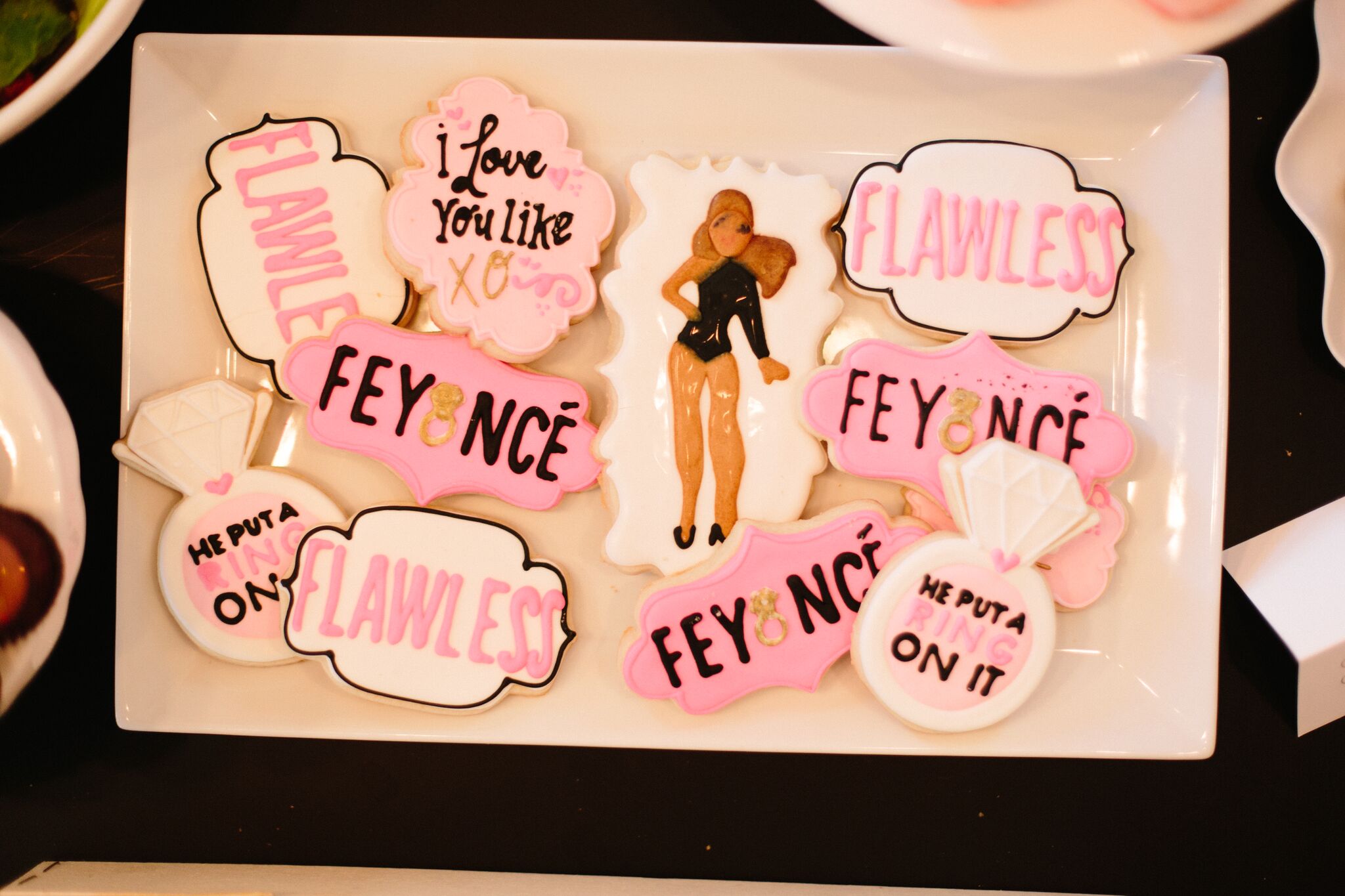 The food spread consisted of delicious salads and of course a cheese and charcuterie board from my favorite place in Denver, The Truffle Table. We also had little pink and chocolate desserts from Yours Truly Cupcakes!
For party favors we gave out mini pink champagne bottles and little bottles of Fig+Yarrow room spray!
The  specialty cocktail of the evening was a strawberry basil lemonade! The recipe was so simple to make especially in large amounts!
Strawberry Basil Lemonade
Ingredients 
Vodka (I love Titos!)
Soda Water
Strawberry Lemonade
Basil leaves (for garnish)
Directions
Mix together the vodka with soda water, add a splash or two of the lemonade. Garnish with basil!
A HUGE thank you to my MOH's for throwing me this gorgeous party!
Flowers by Plum Sage Flowers
Rentals from House of Yonder
Photos by Pure Lee Photography