Who is ready for holiday cocktail hour?
Featured Products
Most of you are probably already on vacation or counting down the hours until you are officially! Now is the time to officially start celebrating the holidays and what better way than with a holiday themed cocktail. This Christmas Punch is a take on holiday sangria! White wine paired with hard apple cider, this is the perfect cocktail to serve at any of your holiday festivities. Wishing everyone a very merry Christmas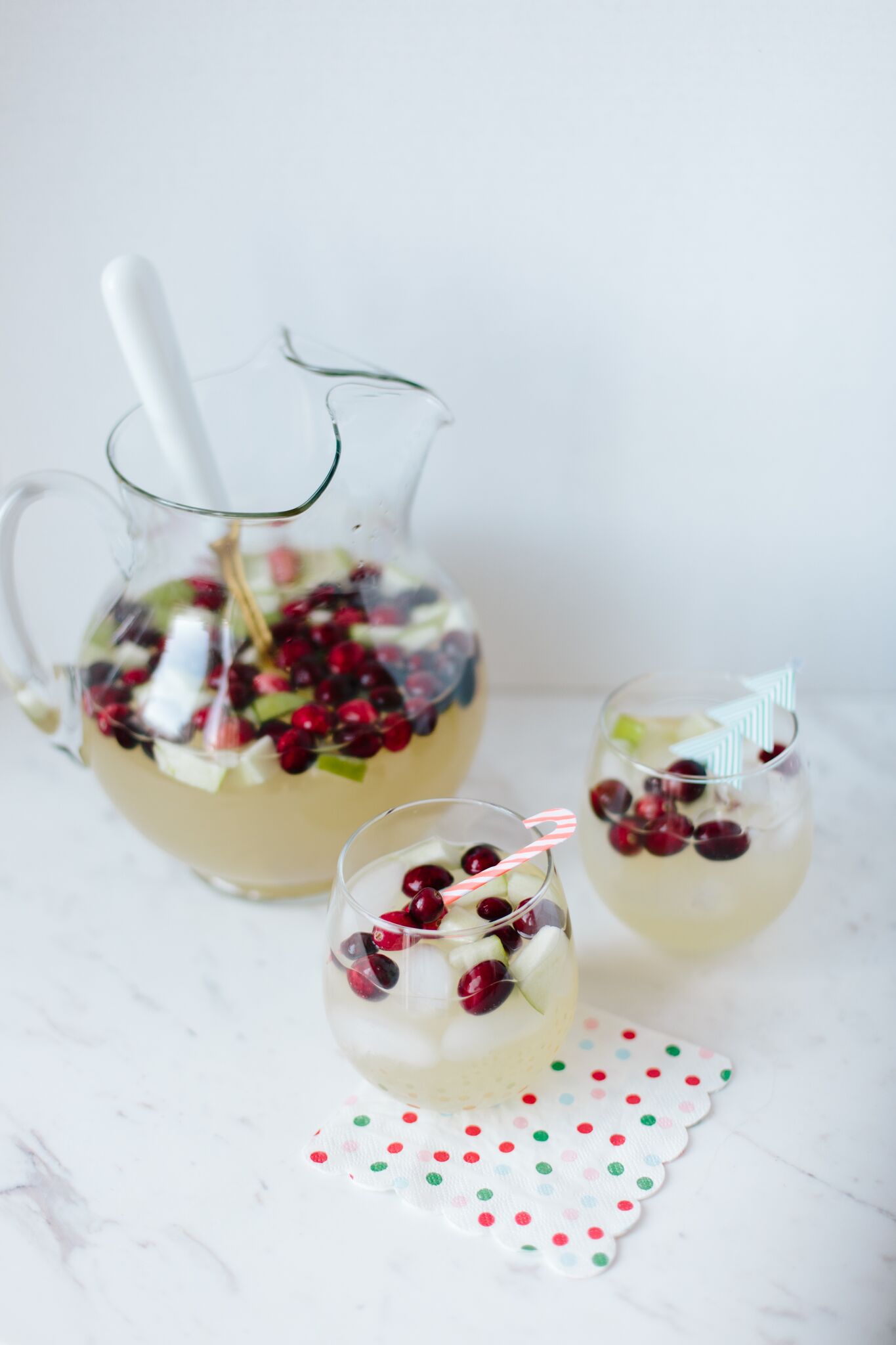 Ingredients
4 cups white wine (Pinot Grigio or Sauvignon Blanc)
2 bottles of hard apple cider
cranberries
1 1/2 green apples (diced)
Directions
In a pitcher filled with ice add each of the ingredients. Stir and serve!  Garnish each glass with these holiday tooth picks adding cranberries on them.
Photos by Pure Lee Photography