This Fourth of July dessert is SO easy to whip up and easy to transport around. I love the idea of dessert in mason jars! There is a restaurant at the St. Regis Punta Mita that is on the ocean – Mita Mary's! They serve the most delicious fresh seafood (literally from the ocean you are looking at), along with to-die-for mason jar desserts. Last time we were there we ordered four for two of us. The apple pie in a jar was my favorite :)
I was so inspired by the desserts that I wanted to create something similar for Fourth of July! You create these in individual mason jars and can keep them in the fridge until you are ready to serve them.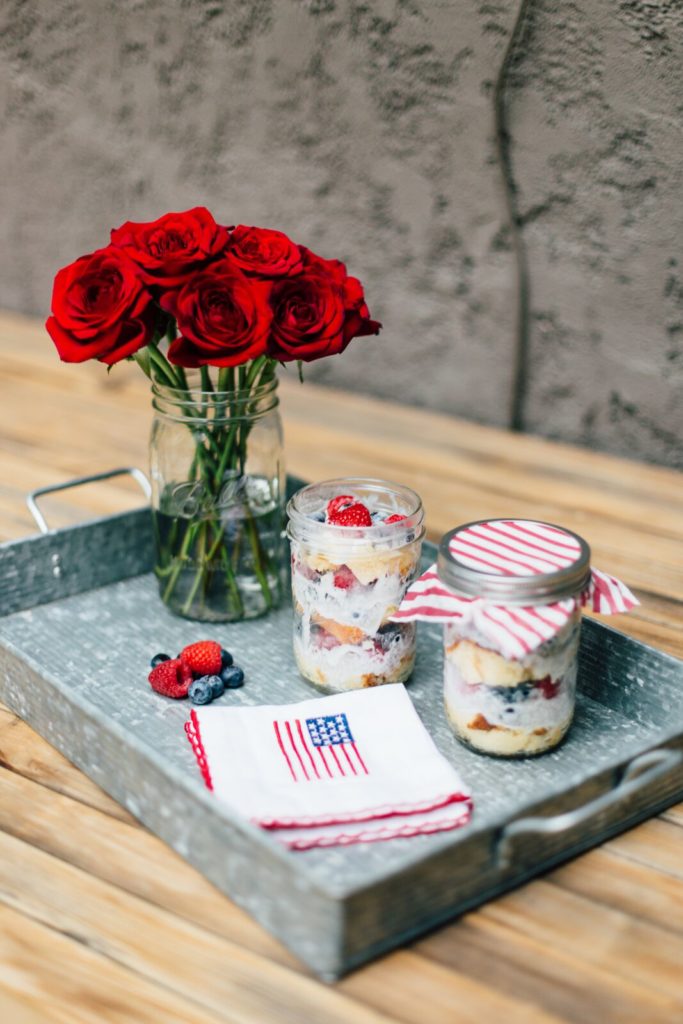 Ingredients:
Angel Food Cake or Pound Cake
Blueberries
Raspberries
For the frosting:
2 cups whipped cream, handmade or store brand
4 ounces cream cheese
1 teaspoon vanilla
Directions:
To make the frosting, use a hand mixer to combine the whipped cream, cream cheese, and vanilla. Chill in the fridge.
Slice the cake into squares and add to the bottom of a small mason jar jar 1/4 of the way.
Next, add a layer of the frosting then top with berries
Keep layering! Add a layer of cake, frosting and top with berries!
Photos by Pure Lee Photography