Looking for the perfect thing to wear for the holidays??
I love the idea of getting a little glitz and glammy for holiday parties! I bought this featured dress (it's sold out, but there are lots of great styles available!) this summer and ended up wearing it on my honeymoon to a wine tasting dinner in the Maldives which was so fun! Any excuse to wear sequins right?? The holidays are the perfect time you can pull of something sparkly so why not do it up! I love the idea of a sequin top paired with jeans or a simple dress paired with a fabulous pair of shoes! The best holiday party looks can either be glitzy or be simple paired with the perfect accessories!
When it comes to getting holiday ready there are a few things I keep in mind! To start, I always plan my look ahead. There is nothing worse than trying on a million outfits the night of and being late for the party.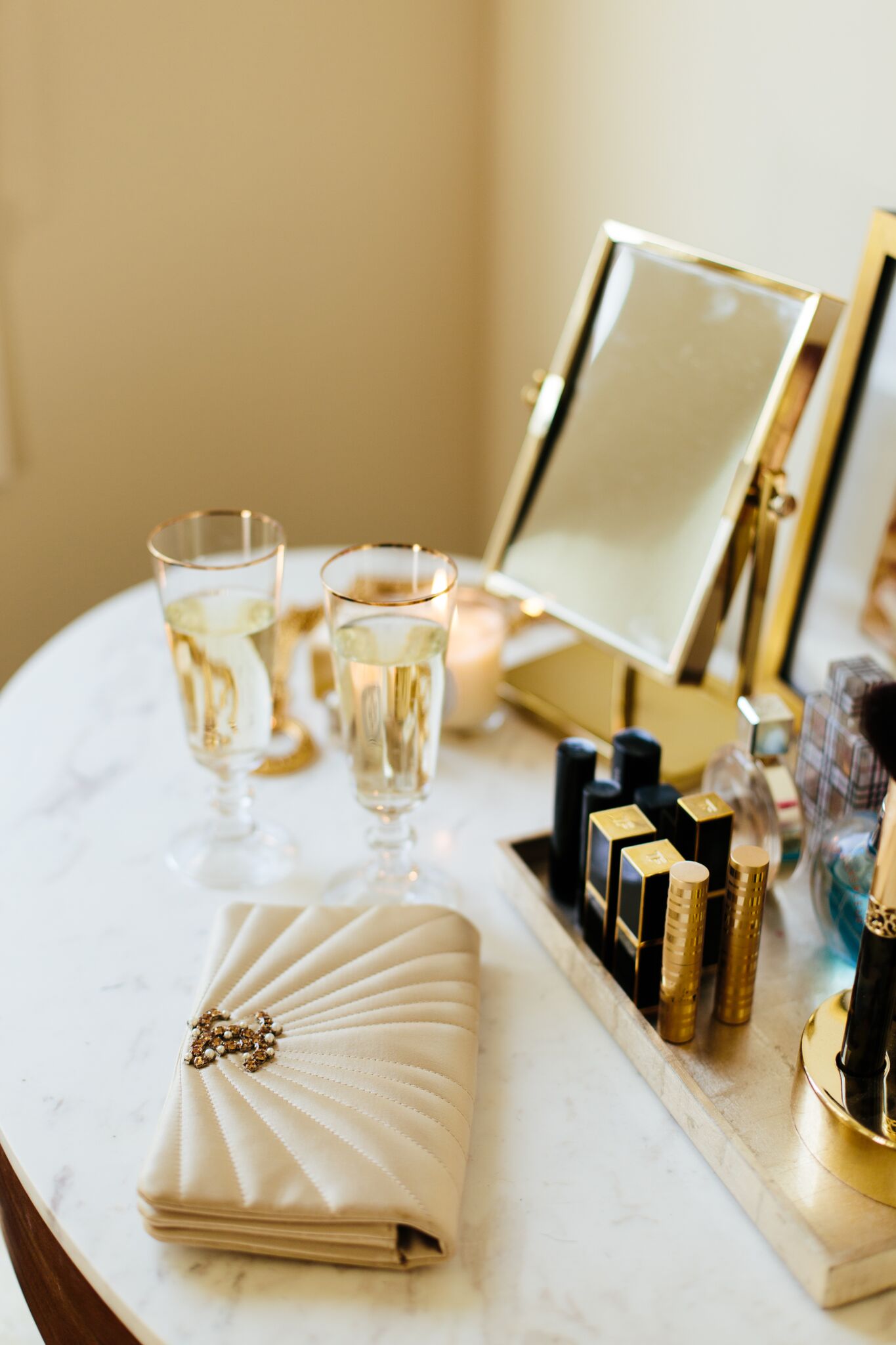 When it comes to dressing for Christmas Eve or Christmas dinner I usually stick to something semi casual, but still dressed up! We are always in the mountains for Christmas and cozy at home so if I tried to put on a sequin dress, it would be a little over the top! A festive top, jeans and booties is my go to!
Its the holiday season so have fun with getting ready! Pop some champagne, turn on holiday tunes and get into the spirit! I love getting dressed for events with my husband, we always have fun with it! We love to get each others opinions on what to wear and have a little fashion show! Champagne is always a must.
If you're the hostess for the party there are a few things to do ahead of time so that you can get glammed up yourself! Run the dishwasher early in the day so that it is empty when the party starts. Have your table set early in the week so it's the LAST thing you have to think of. Prep and any food you can the day before so everything can easily go in the oven. Have your appetizers and cocktails ready to serve before you go get dressed so that your guests are taken care of if you need more time getting dressed. Always ask for help! Believe me, I try and do everything myself to prove I am the ultimate hostess. But asking for help or accepting it when it's offered is worth it. People will still think you're an incredible hostess!
Below, I rounded up my favorite holiday party pieces, perfect to wear for New Years too!
SHOP HOLIDAY PARTY LOOKS
DRESSES:
TOPS: 
UNDER $150: