Where your best gals gather.
Featured Products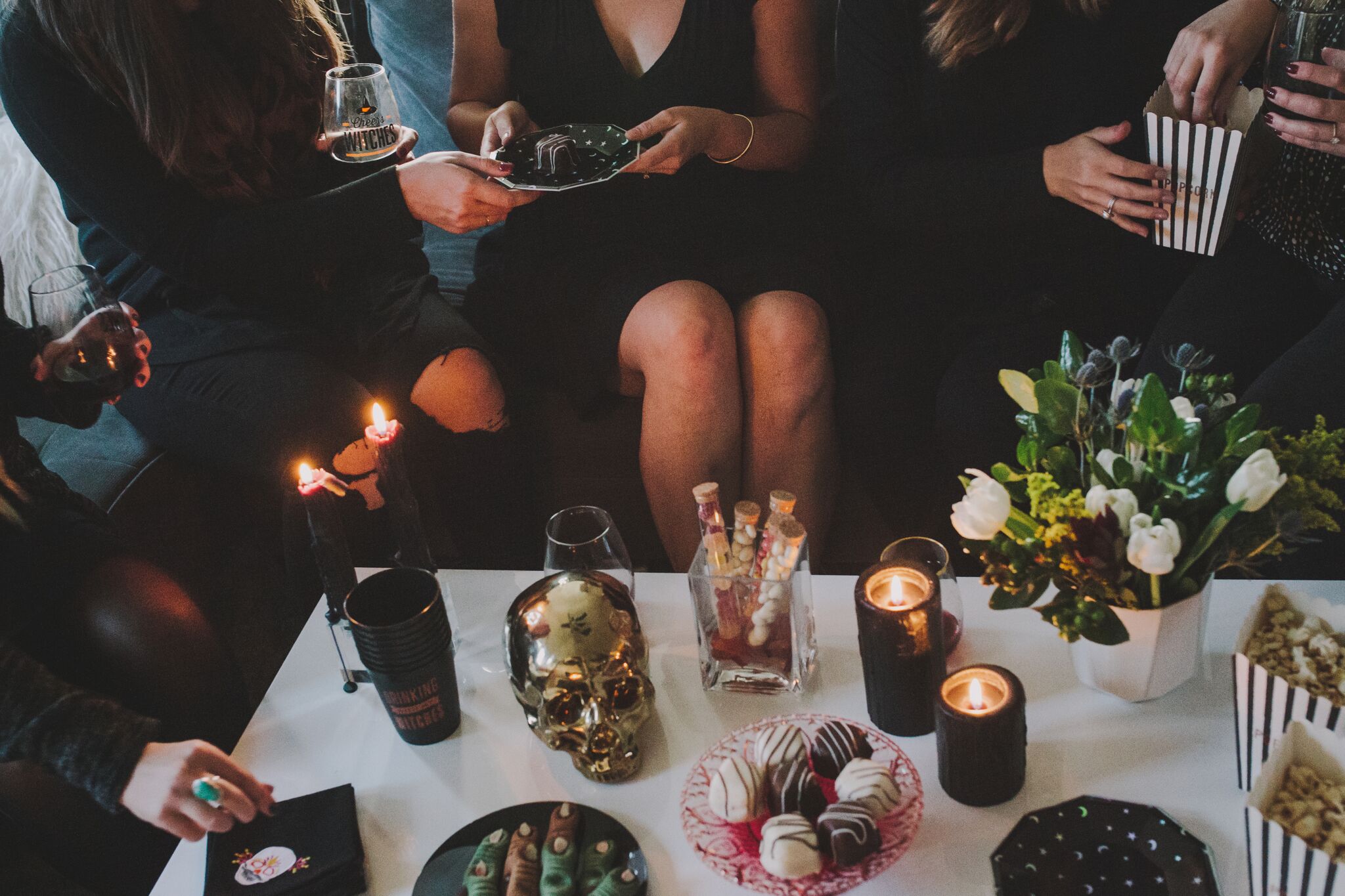 Following Wednesday's "Drinkin' With My Witches" party, the best way to end a halloween girls night is with a movie night! I set this little dessert and popcorn area up on my coffee table for the girls to gather around on the couch and watch my personal favorite movie, Hocus Pocus. I seriously cannot get over these finger cookies I found at Whole Foods! They are all parts goolish! If you don't live near a Whole Foods or yours does not have them, here is a recipe to make them from scratch! This was my favorite part of the night, probably because of the dessert! I put different small candies in glass test tubes I found from Michaels crafts (similar here) and filled a glass jar with gummy worms, setting the test tubes on top.
Some of my favorite nights I have hosted are the ones for my girlfriends. Living with my fiancé Jeremy I definitely tend to get wrapped up in our lives together and tend to forget about carving out important time with my ladies. If you currently live or are planning on living with your man (woman) this is one of the most important things that you must not forget. We all can get lost in our lives and forget about people. So, I cannot stress enough, make time for your girls! As you head into this weekend maybe grab a drink with a girlfriend before you go to dinner or try to host a Sunday night movie night with all the ladies! Happy weekend everyone!
Other Halloween Movie Ideas:
Halloween Town
Scream
Nightmare Before Christmas
Carries
Beetle Juice
Practical Magic (My other all time favorite movie to watch this tim of year!)
Halloween
The Adams Family
Warm Bodies
Corpse Bride
SHOP EVERYTHING YOU NEED FOR THIS PARTY!
Halloween Striped Popcorn Bags $9 | Drink Up Witches Napkins $7 | Witches Brew Cup $2 | Cheers Witches Wine Glass $14
Photos by Jessica Christie Photography
Special thanks to Swoozies Denver for being apart of this post.