It's finally spring!
Featured Products
I am so giddy about the weather being a little bit warmer here in Denver lately. The blooms are out filling the city with white and pink goodness. However, it is a bit early and soon they will all die when the next snowfall comes… but in the meantime I am soaking it all in. This sunshine has me reminiscing over my trip to Palm Springs in January!
I talked about my stay at The Parker Hotel a few weeks ago and how beautiful the property was. One of my favorite spots on the property was the Lemonade Stand. Literally it was the most adorable addition to the grounds! I just wanted to move in! From fresh lemonade cocktails to delicious small bites, it was the perfect spot to perch yourself for an afternoon at The Parker.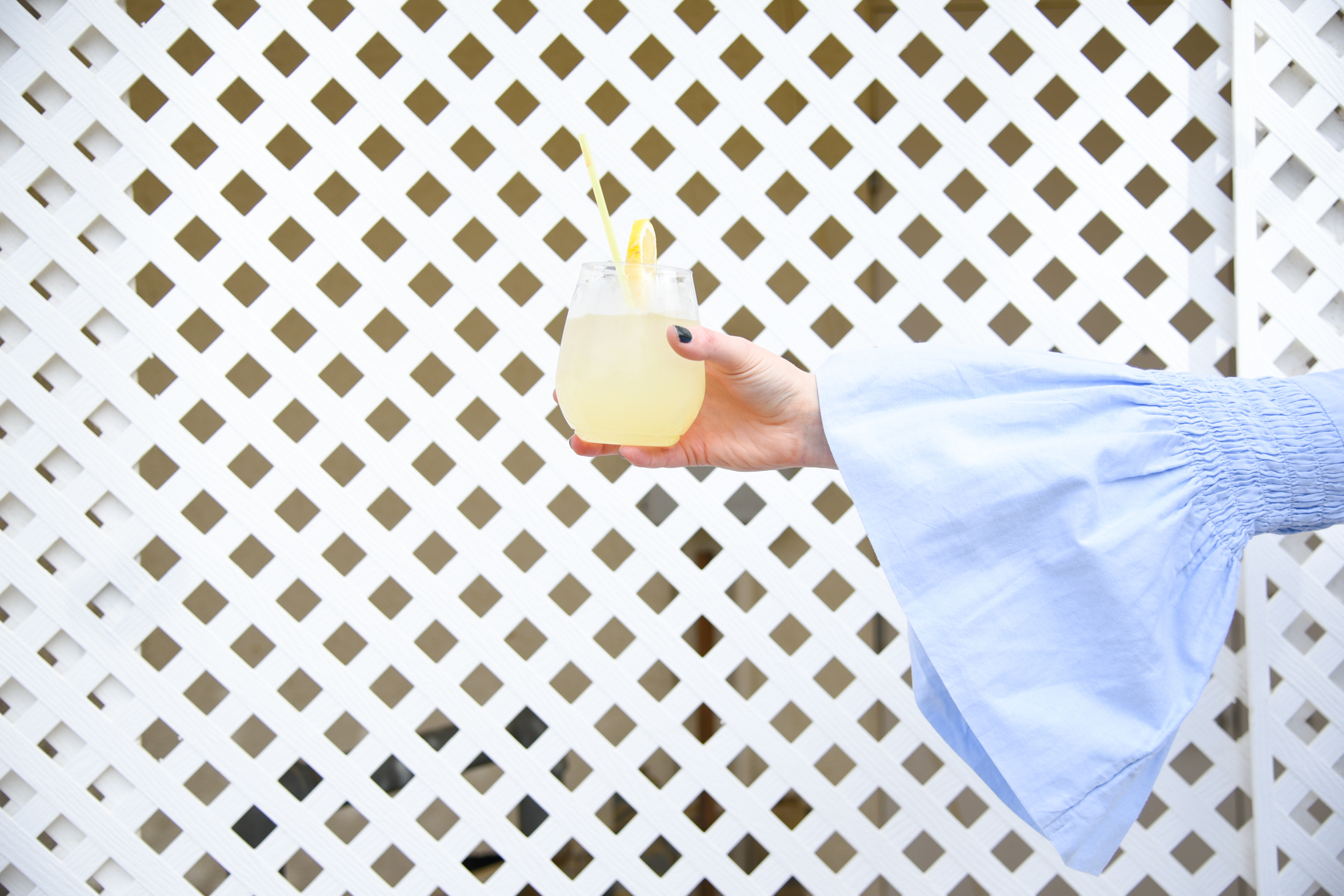 Speaking of lemonade, my go to cocktail whether at the beach or by the lake is a vodka lemonade with mint. The recipe is super simple and easy to take on the go if you are bringing a cocktail to a party or onto the boat!
Vodka Lemonade with Mint
Ingredients
Directions
Muddle the mint leaves in the bottom of a cocktail shaker. Add ice, vodka and lemonade. Shake! Pour into a glass filled with ice about 3/4 full, top with sparkling water and garnish with two mint leaves!
SHOP THE POST
The dress I am wearing in the post is sold out, but I tagged similar bell sleeved dresses and tops below!