Merry Christmas Eve!
Featured Products 
One thing you may not know about me is that I love pajamas. LOVE pajamas. There are few things I buy many of and pajamas are one of them. Swimsuits and athletic clothes are the other! For some reason I have no problem buying another sports bra but won't buy myself new socks haha. Funny how we get stuck in our shopping ways.
Pajamas though are top on my list, I really believe you never can have too many! When I was home in Dallas for Thanksgiving I stopped into Old Navy which is by our Whole Foods. I am not sure what drew me in but I had a determination I would be able to find something cute! (This is not sponsored, btw).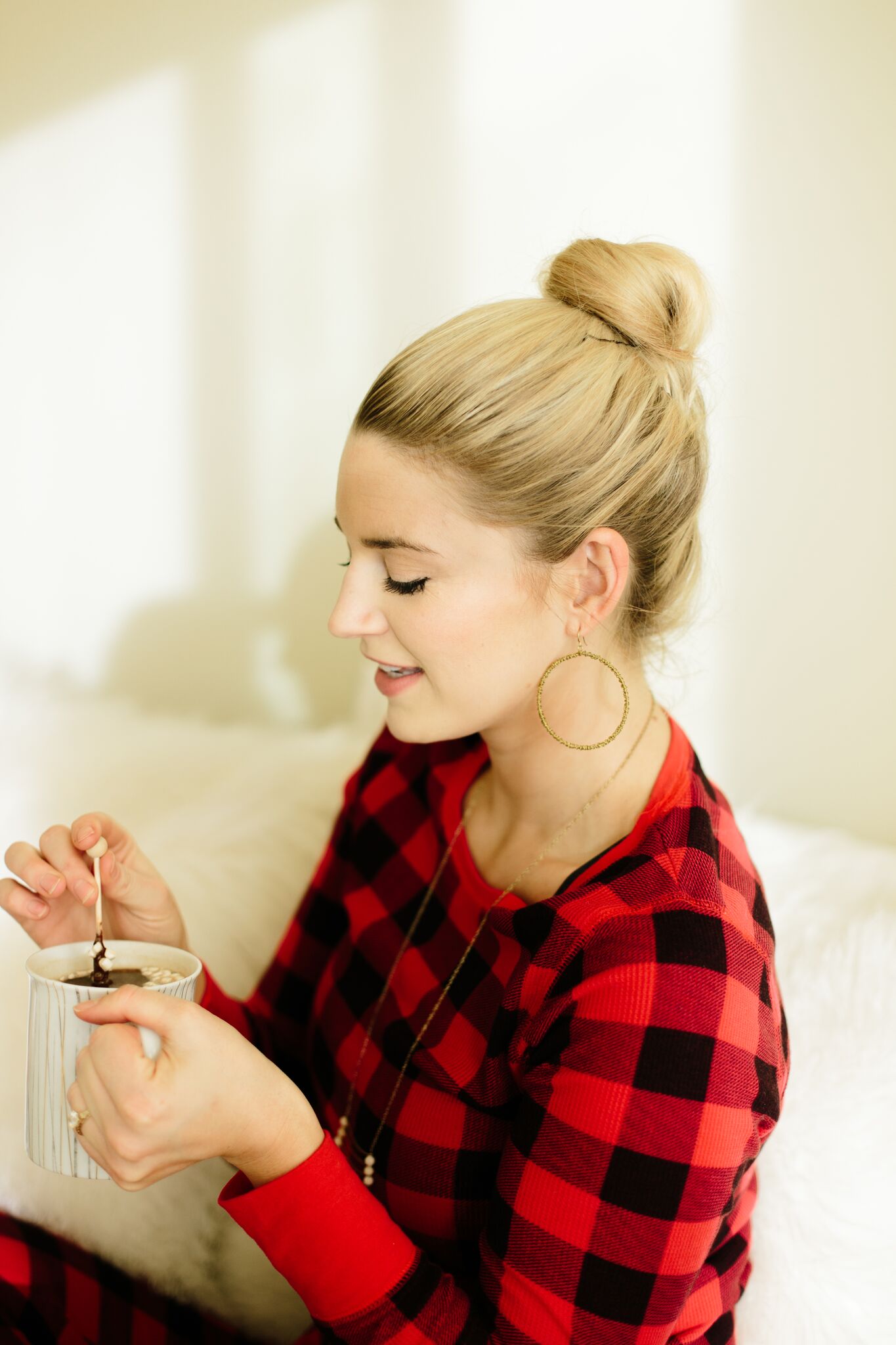 Low and behold I came across the most adorable plaid pajama set! (They are sold out online but shop similar here). This is the softest and coziest pajama set I own second to these Emerson Road Fleece ones (similar). I really think you could call me the pajama expert. I have been living in them all holiday season and plan on keeping it that way through the winter! Do you have a favorite pair of pajamas?
Wishing you all a very merry Christmas! Hoping everyone is able to enjoy their weekend and the moments of the holidays! Try shutting off your phone and being present with your family and friends :) Merry Christmas!
SHOP THE POST
Photos by Pure Lee Photography