I kid you not.
Where are all my queso lovers at?? That is the one thing I miss most about Texas, queso. And my family and my friends. But I think it's appropriate to put queso high on my list. When you experience how amazing Tex-Mex queso is, you become a snob about anyone else's attempt at making queso. There is nowhere in Denver that compares to a Bob Armstrong Queso or Mi Cocina bowl of queso. The other weekend I was craving queso and a quick trip to Dallas, however the husband only let me have one. So, since I couldn't go to Dallas I had to do what any good Texas girl would do, make her own queso. I was a little skeptical that this wouldn't compare to the greats of Dallas queso, but it came close! Paired with a Rumberita, this queso is the perfect bite to make you feel like you are at home in Dallas. My secret? I add a dollop of guacamole and sour cream! This is also the perfect recipe to serve at any game day party!
The Best and Only Queso Recipe
INGREDIENTS
For the Guacamole 
2 avocado
1 tsp cayenne
1 tsp garlic powder
1 tsp salt
DIRECTIONS
1. Brown the sausage and onion in a large nonstick skillet, breaking the sausage up as you go. Once browned, drain off some of the fat.
2. Chop the cheese block into cubes and add along with the diced tomatoes and green chiles and chopped green chiles, juice and all.
3. Cook over a low heat until it all starts coming together. Then stir in the diced jalapeño.
For the Guacamole: 
Scoop out the avocado into a small bowl. Add the seasonings and stir!
Add a scoop of guacamole on top of the queso!
*For best results, mix it all together along with a dollop of sour cream!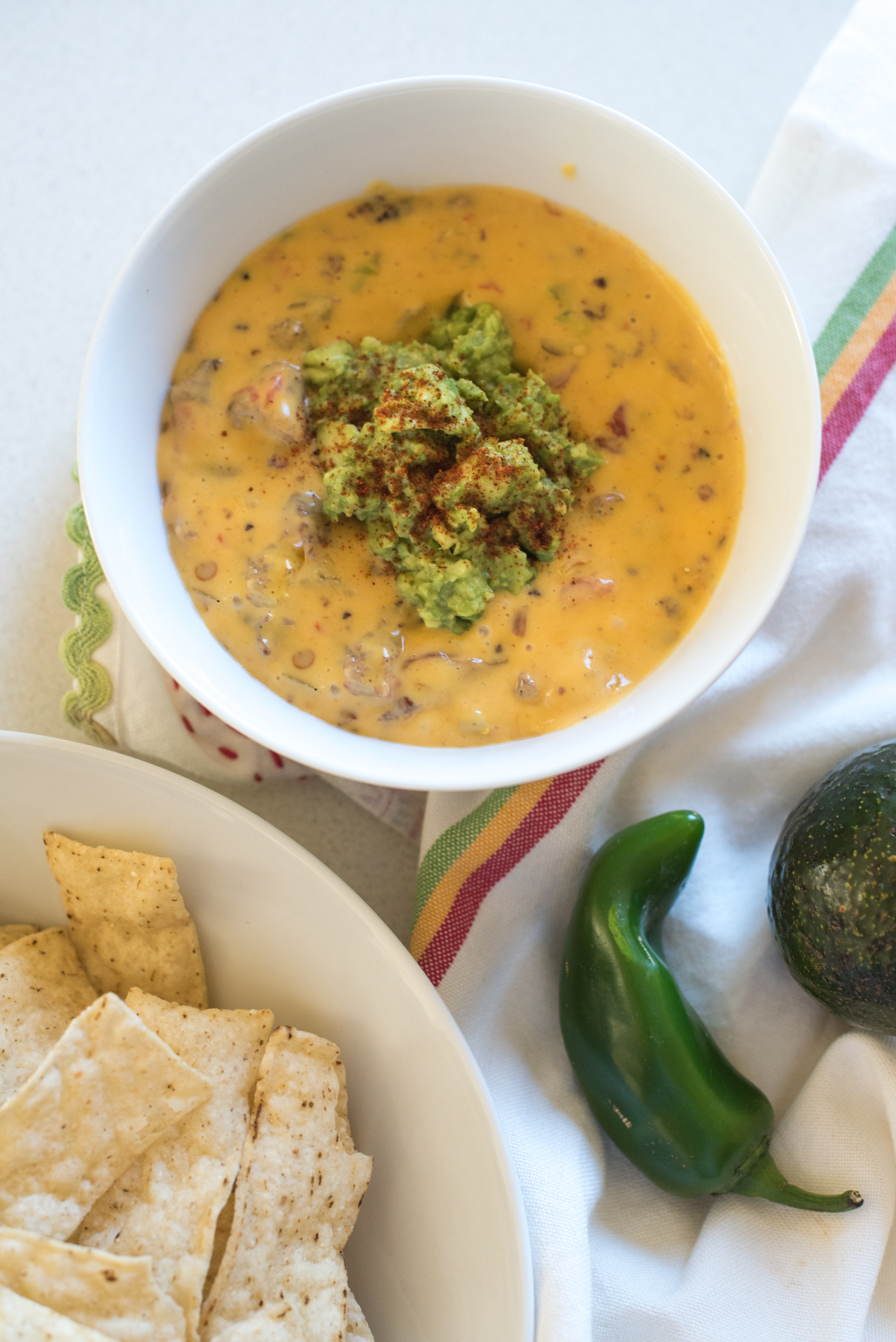 | Recipe adapted from here.
SHOP THE POST