We have gotten through Christmas and now are headed into celebrating the new year, is anyone else ready for 2017??
Featured Products
I don't know about you all, but I sure am and cannot wait for January 1st! This year has been a whirlwind and starting over a new year fresh sounds really good right about now.
After, or even rather than, having a big night out to ring in the new year, why not have a New Years day brunch to celebrate 2017! Equip with delicious bites and La Crema Wine, of course, this is the perfect way to kick off the new year!
This brunch is very easy to set up! Using gold glitter stars to fill the table from Swoozies, crackers for guest to pop to start off brunch and these Meri Meri Star plates, it is the perfect set up to get anyone into the New Year spirit! I used a simple "holiday' inspired flower arrangement which you can do from any leftover holiday flowers.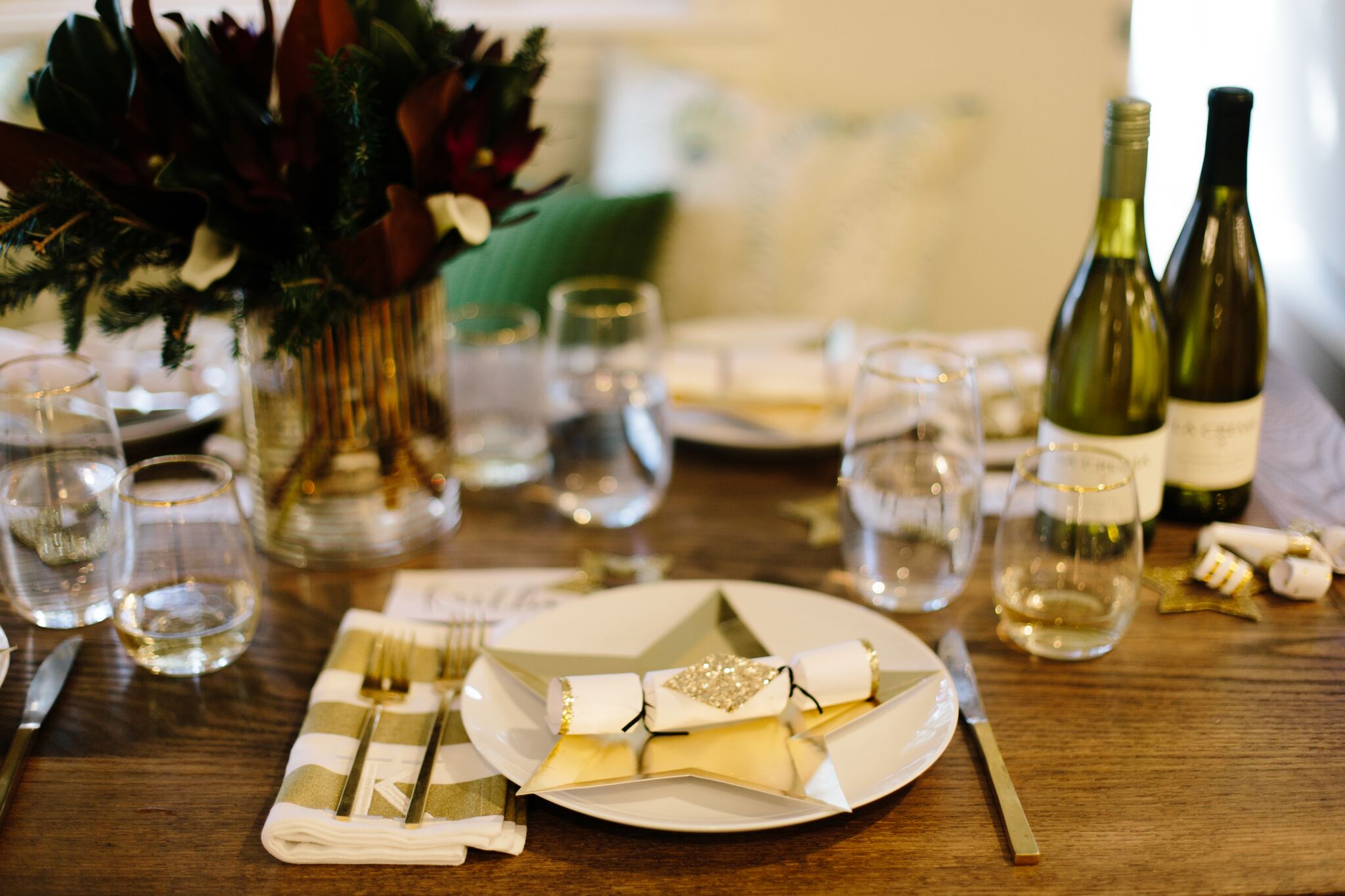 For bites I wanted foods that paired perfectly with La Crema's selection of white wines, the Sonoma Coast Chardonny and the Monterey Pinot Grig (my all time favorite!). This keeps the brunch light! Deviled eggs with pickles and capers, spicy avocado toast and a kale and clementine salad made for a delicious (and healthy) feast to celebrate 2017 fresh and with a kick! See recipes here!
SHOP THE POST
Gold Party Blowers $8  | Diamond Crackers $20 | Gold Foil Star Plates $7 | Glitter Stars Mini Garland $10
Photos by Pure Lee Photography
Special thanks to La Crema Wines for sponsoring this post.