A cheese plate centerpiece? Yes please!
When I think of a thanksgiving table "rustic" always comes to mind. I love the look of warm colors coming together on the table, especially when it is involving the food. My favorite part about thanksgiving dinner is that it is always served family style. I love how the food ends up being the centerpiece on the table. If you know me, you know I absolutely love cheese and meat plates. It's my weakness. Seeing as every meal in my home usually always involves a cheese and meat plate, I thought why not make it the centerpiece of a thanksgiving table!
When it comes to your cheese and meat centerpiece, have fun with it! Ask your guests to bring something to contribute to the board so that there is a good mix of everyone's favorite cheeses and meats. Have little accoutrements to go along with the cheeses such as nuts and grapes along with a delicious fig spread!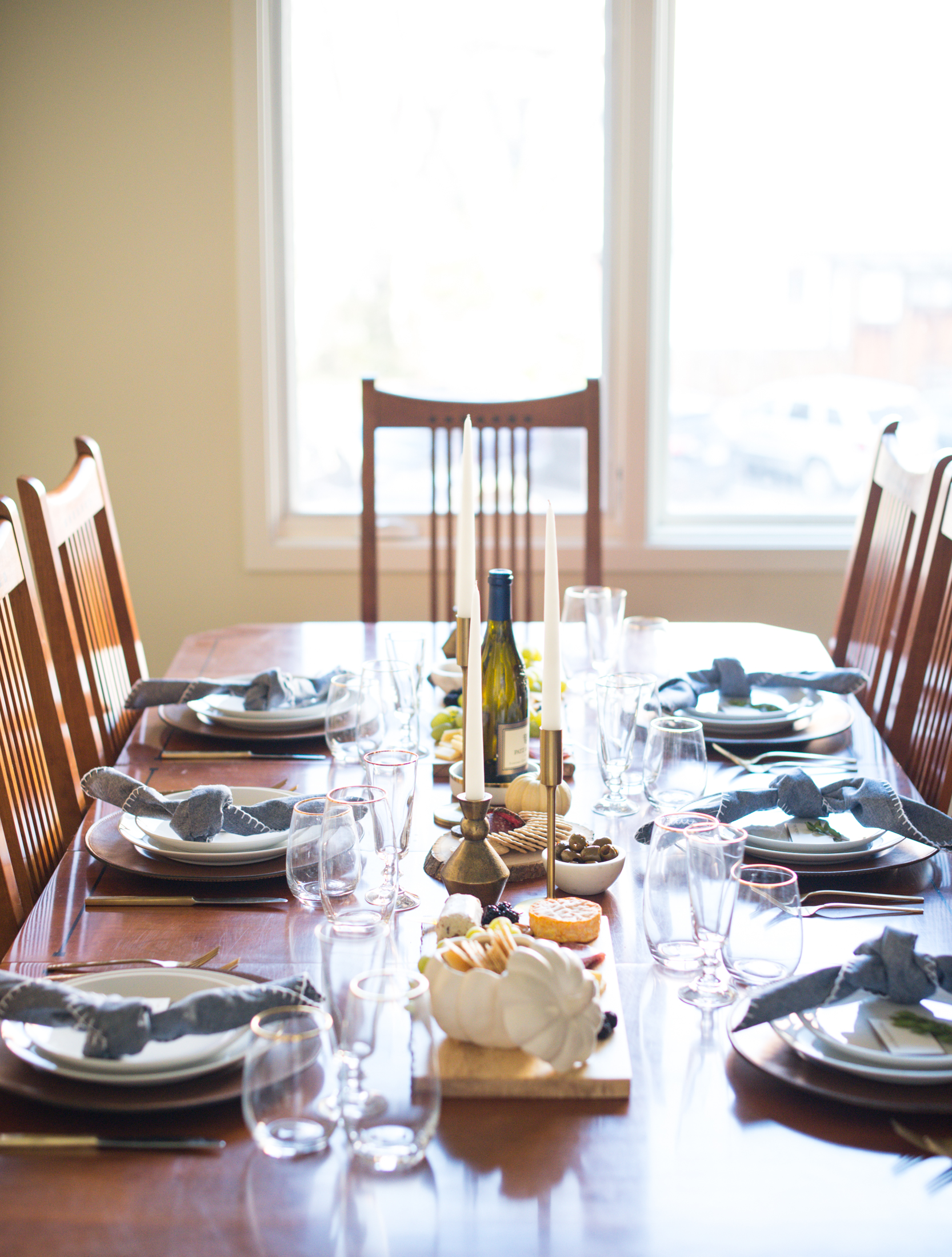 Something else to keep in mind when hosting a Thanksgiving dinner is that this holiday is all about getting everyone involved! Whether it's asking guests to bring a dish, a bottle of wine, or contributing to the cheese plate centerpiece, find a way to get your guest involved! At each place setting put these "I am Thankful For" cards for guests to fill out during dinner! Have them put their cards into a jar and read each one out load at the end of dinner! It makes for a fun Thanksgiving activity!
When it comes to prepping for thanksgiving do AS MUCH as you can ahead of time! We always plan out our menu a week in advance so we are fully prepared with a shopping list starting Monday. I also always plan out my table setting a few days before. That way I have everything set in place and it's the last item on my list I have to worry about.
When it comes to setting the table, keep your pallet simple (but obviously still cute to impress your guests!). I love these blue napkins mixed in with gold flatware and leather chargers! This pallet makes for the perfect rustic thanksgiving table setting.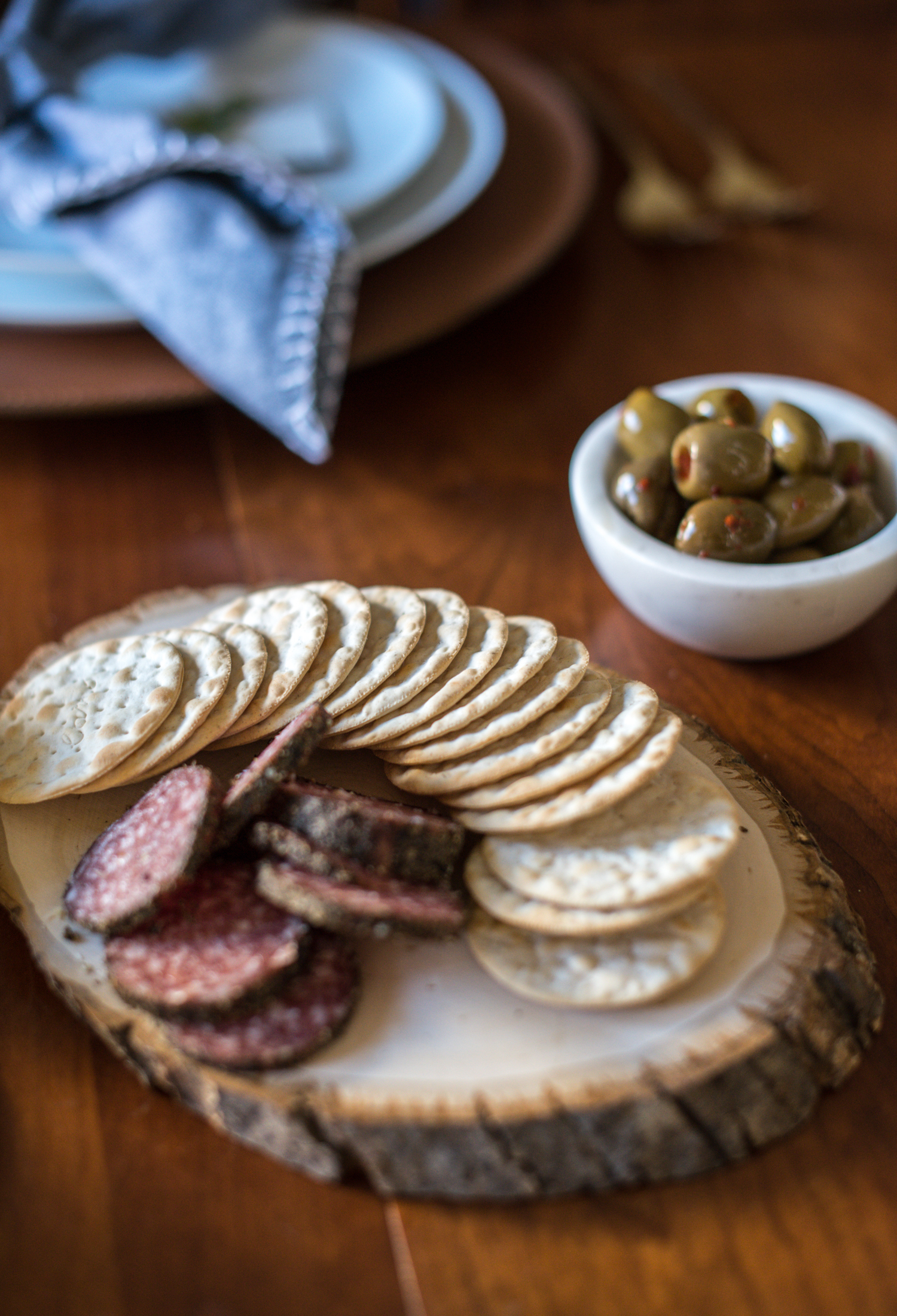 Always keep bottles of wine on the table! It allows for guests to always have access to a fresh glass of wine and it is one less thing you need to worry about so you can enjoy dinner. When it comes to drinking wine at thanksgiving, I am a firm believer it's completely up to whatever you are in the mood for. We spend thanksgiving in Mexico so I tend to lean towards a white wine (I love white wine when it's warm out!). But, I have been on a red wine kick lately so I likely will go with a Pinot Noir this year! Writing this is getting me SO excited you guys!
Having trouble in the cheese department? Here are a few of my personal favorite cheeses!
My Go To Cheeses:
SHOP THE POST